ITS Group's proven Virtualization services help improve operations, deliver reliable services, and lower costs in the Public, Private or Hybrid Cloud.
ITS Group's proven Virtualization Services are used to create a reliable and cost-effective technology platform to help customers improve and automate traditional data-center operations, deliver reliable services, and lower costs.
A pivotal component of our Private/Hybrid Cloud Computing offering, virtualization and virtual compute capacity are here to stay.
Business solutions based on Microsoft Hyper-V technology and the Microsoft System Center suite help our customers drive the evolution to private cloud.
ITS Group provides the following Virtualization services:
Virtualization Management
Physical to virtual migrations (P2V)
Hypervisor migrations (V2V)
Operations Manager (SCOM)
Configuration Manager (SCCM)
Virtual Machine Manager (SCVMM)
Data Protection Manager (DPM)
Citrix
ITS Group has experienced consultants and integrators who have been working with the Citrix product line since Metaframe 1.8. While the technology has changed significantly from that time frame, our team combines their experience to develop secure, customized solutions.
Our team focuses on architecting, designing, implementing, and troubleshooting Citrix on-premises and cloud solutions with concurrent users ranging from 10 to 5,000 and named user farms ranging from 10 to 14,000.
ITS Group focuses on the following core Citrix technologies:
Citrix Virtual Apps and Desktops
Citrix XenApp and XenDesktop
Citrix ADC
Citrix Netscaler
On-Premise, Azure Cloud, and Citrix Cloud
PROJECTS DELIVERED
Office 365 Migrations
75 Projects
Cloud Infrastructure
52 Projects
Identity and Security
41 Projects
Let's talk!
Fill out this form or call
703-391-6320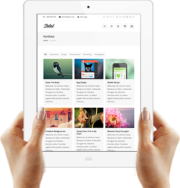 Have questions or aren't sure where to start, let's talk!
Fill out our contact form and one of our expert consultants will contact you.