Migrate From Legacy Exchange to Exchange Online in Office 365
ITS Group has highly qualified Exchange experts to help you migrate your business email to the cloud with our Office 365 Exchange Online Migration services.
How ITS Group will Migrate you to Exchange Online
The Office 365 Exchange Online Migration process will be fully managed by ITS Group's technical project managers who have proven, real world experience in these type of migrations. ITS Group will migrate your business from any version of Exchange (Exchange 2013, Exchange 2016, and Exchange 2019) to Exchange Online.
Exchange Online migrations from more recent versions of Exchange (Exchange 2013, Exchange 2016, and Exchange 2019) typically require the set up of Exchange Hybrid.  ITS Group will do that for you or in coordination with you engineering staff.
ITS Group's Exchange Online migration process takes the best knowledge and tools from the Microsoft FastTrack methodology, including Exchange Hybrid and Migration Wizards, and combines them with real world experience and a flexible array of support options to best suit your business needs.
What to expect from an Exchange to Office 365 Exchange Online migration
Office 365 Onboarding
ITS Group will guide you and work with Microsoft to establish and set up your Office 365 Tenant and onboard your organization into the platform.
Service Onboarding
ITS Group will prepare and configure the Exchange Online environment according to your organization's needs. Data Governance and any other security or regulatory compliance settings will be configured based on the needs of your organization.
Exchange Hybrid
Providing the best user experience during the migration to Exchange Online requires the set up of Exchange Hybrid in your environment. Having Exchange Hybrid in place allows for the seamless migration of mailboxes to Office 365 Exchange Online. The versions that offer this opportunity are:
Exchange 2010
Exchange 2013
Exchange 2016
Exchange 2019
ITS Group has extensive experience setting up hybrid environments for Exchange Online. You're in good hands with ITS Group.
Identity, Azure Active Directory, Connectivity
An essential component of a successful Office 365 Exchange Online migration is the establishment of user identities in the Office 365 Cloud (Azure Active Directory). This is accomplished with a variety of tools like Azure AD Connect or Okta. ITS Group can help you select the best Authentication platform for your Exchange Online migration.
Our projects typically use Active Directory Federation Services (ADFS), but we have extensive experience with Pass-Through Authentication or Cloud Only.
ITS Group's network engineers have experience validating that your network will meet the online demands of a cloud e-mail system. We can help size/scale existing circuits or design a dedicated circuit using Azure Express Route if it is determined that this is the best connectivity option for your organization. ITS Group will complete this for you or work with your engineering staff to get it done.
Pre-Migration Mailbox assessment
Do you have shared mailboxes? Delegated mailboxes, very large mailboxes? Don't worry, ITS Group has real world experience solving all migration issues using a combination of pre-assessment tools to identify edge cases and migration procedures to ensure that special condition mailboxes are migrated successfully and with no or minimal impact to the users.
Application Assessment
Some larger organization may use technical interfaces (APIs) to the Legacy Exchange system. ITS Group will perform the discovery of these applications from the Exchange side and will work with your technical team to provide alternative solutions or guide the development of new solutions that can satisfy the specific requirements of your application integration scenario.
Migration testing and Migration velocity
Once all the technical components of the migration have been successful tested, it is time to start the Exchange Online mailbox migration with small groups of users. Typically, these will be users from the technical staff or technically savvy users to report deviations of behaviors or results from the documented usage scenarios. Once several tests have been completed successfully, and the documentation and support channels made aware of any improvements, it is time for Velocity migrations.
User Communications
An extremely important part of any successful project is excellent communications with the users. ITS Group will develop communications for you user community and your help desk to ensure that the expectations, timelines, and user support channels are clear and properly communicated.
Velocity Migrations
Once the pilot migrations have been successfully completed and the users and management have been informed of the plan, the Velocity migrations will commence. Velocity migration is the actual cut-over of users from the legacy Exchange environment to the new Office 365 Exchange Online environment. The migration of users occurs in batches spread over a few days or weeks, and in some instances, with an increasing number of users migrated in each batch.
Reporting and Closure
After all the O365 Exchange Online migrations are completed, ITS Group will prepare reports showing the end state of the migration. Additionally, and based on the specific service agreement, ITS will:
Provide 3rd level email support for a defined period
Provide 3rd level support for identity synchronization issues and,
Be available to remediate any remaining issues that could not be solved during the migration, if any
Let's talk!
Fill out this form or call
703-391-6320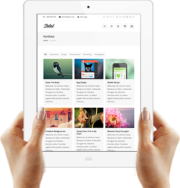 Have questions or aren't sure where to start, let's talk!
Fill out our contact form and one of our expert consultants will contact you.