Microsoft Teams Implementation
ITS Group's Microsoft Teams Implementation experts can help you be successful with Microsoft Teams.
We can help you create a more open, digital environment that makes work visible, integrated, and accessible – across the team – so everyone can stay in the know on one platform.
Why Microsoft Teams?
With Microsoft Teams, you can easily bring together people, conversations, tools, and content into one consolidated place to easily collaborate to achieve more.
Great teams are great when they can achieve high levels of participation and cooperation. For effective teamwork, people need to use multiple tools to get the job done, including Outlook for team emails, SharePoint to share content, Skype for Business for communications, OneNote for project notes, etc.
This is where Microsoft Teams comes in, enabling an entirely new experience that brings together people, conversations, and content – along with the tools that teams need – so they can easily collaborate to achieve more.
And, with ITS Group as your Microsoft Teams implementation partner, you'll be working with Certified Microsoft platform experts who can ensure your end-to-end success with every component of Microsoft Teams.
Gain Time & Team Efficiencies
With Microsoft Teams, you can stop wasting time  switching between apps and centralize your team information to quickly find what you need, when you need it.
Get started today with our Microsoft Teams implementation and consulting services.
PROJECTS DELIVERED
Office 365 Migrations
75 Projects
Cloud Infrastructure
52 Projects
Identity and Security
41 Projects
Let's talk!
Fill out this form or call
703-391-6320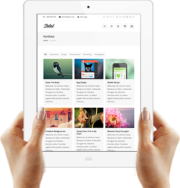 Have questions or aren't sure where to start, let's talk!
Fill out our contact form and one of our expert consultants will contact you.