ITS Group offers high-quality business IT Help Desk support services and Tier 2/3 escalation services.
ITS Group's Help Desk support services are designed to replace the need for a dedicated in-house IT staff for small businesses or to supplement the IT department of larger companies. Our IT help desk services are comprised of certified, US-based IT professionals.
ITS Group provides the following Help Desk services:
8×5 remote support for Tier 1 help desk
8×5 Tier-2/3 Escalation Support with 4-hour SLA to respond, 8-hours to engage
ITS Group support block services are prepaid time blocks. The hours are typically used for health checks, trouble shooting, implementations, optimization, support, and migrations for products which are listed within the support block agreement. Support block services are an easy way for customers to engage with ITS Group where the scope of work is small and/or well defined.
ITS Group provides the following Support Block Services:
8 Hour Support Block
40 Hour Support Block
80 Hour Support Block
Support block services are time and materials support with no defined deliverables. They can be scheduled from 8AM-6PM on weekdays or for agreed upon scheduled outages. Unscheduled after hours or holiday consulting will be billed at double the normal rate. Onsite work is scheduled for a minimum of 4 hours. Travel within the DC Metro area does not incur travel costs. For travel outside of DC Metro area, client will be charged travel costs and per Diem. Additionally, the client will be charged 50% of the hourly rate for the travel.
Let's talk!
Fill out this form or call
703-391-6320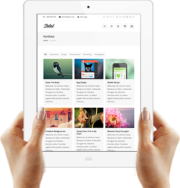 Have questions or aren't sure where to start, let's talk!
Fill out our contact form and one of our expert consultants will contact you.