ITS Group's expert team of consultants makes it easy to upgrade your business from Skype for Business to Microsoft Teams.
If your business is currently on Skype for Business and you would like to start planning your Skype for Business upgrade / migration to Microsoft Teams, our certified Microsoft experts can help assess, plan, and execute your Skype for Business to Microsoft Teams migration while leveraging Microsoft's best practices.
Microsoft Teams isn't just an upgrade for Skype for Business. It's a powerful teamwork hub that brings together people, conversations, tools, and content into one consolidated place to easily collaborate to achieve more. Let our certified experts get you upgraded today.
Skype for Business Upgrade Services
With our vast expertise across Microsoft Teams plus all of the Microsoft technologies underlying Teams – Skype for Business, SharePoint, OneDrive, and more – we can ensure your end-to-end success with every component of Microsoft Teams.
Microsoft announced that Skype for Business Online will be retired on July 31, 2021. In preparation for this, Microsoft started to onboard all new Office 365 customers on Sept 1, 2019. Existing Skype for Business Online customers will need to begin planning and migrating to Microsoft Teams to meet the July 2021 retirement deadline.
PROJECTS DELIVERED
Office 365 Migrations
75 Projects
Cloud Infrastructure
52 Projects
Identity and Security
41 Projects
Let's talk!
Fill out this form or call
703-391-6320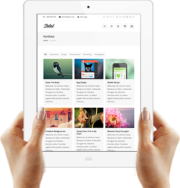 Have questions or aren't sure where to start, let's talk!
Fill out our contact form and one of our expert consultants will contact you.