Power Platform No Code / Low Code Development
ITS Group has been helping multiple government and corporate clients enable Power Platform development in their organizations to quickly solve business problems.
The new Office 365 Power Platform low code development environment allows organization to quickly develop No Code / Low Code solutions using PowerApps, PowerAutomate (Formerly Flow) and PowerBI.
ITS Group has been helping multiple government and corporate clients enable this capability in their organizations so their users, citizen developers and professional developers can quickly compose solutions to solve business problems that cannot be resolved with commercial off the shelf software.
The Power Platform consist of the following components:
Power Apps
Build apps in hours — not months — that easily connect to data, use Excel-like expressions to add logic, and run on the web, iOS, and Android devices.
Power BI
Unify data from many sources to create interactive, immersive dashboards and reports that provide actionable insights and drive business results.
Power Automate
Formerly known as Flow, Power Automate includes powerful workflow automation directly in your apps with a no-code approach that connects to hundreds of popular apps and services.
Power Virtual Agents
Easily build chatbots to engage conversationally with your customers and employees — no coding required.
PROJECTS DELIVERED
Office 365 Migrations
75 Projects
Cloud Infrastructure
52 Projects
Identity and Security
41 Projects
Let's talk!
Fill out this form or call
703-391-6320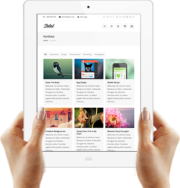 Have questions or aren't sure where to start, let's talk!
Fill out our contact form and one of our expert consultants will contact you.