ITS Group's consultants evaluate and refine the data management architectures, policies, and practices of the enterprise to address all aspects of the data lifecycle.
Data Management ensures data is readily available, accurate, complete, and secure. Effective data management enables enterprises to make better management decisions, reduce risk, and enhance productivity and operational efficiency.
Data Management past and current experience includes:
Database Installation, Maintenance, and Upgrades
Database Infrastructure Planning, Capacity Planning, and Deployment
Data Modeling
Database Performance Tuning
Disaster Recovery and Continuity of Operations (COOP) Planning
Database Auditing and Security
ITS Group's database experience includes:
SQL Server
SQL Azure
Oracle
MySQL
Let's talk!
Fill out this form or call
703-391-6320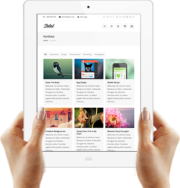 Have questions or aren't sure where to start, let's talk!
Fill out our contact form and one of our expert consultants will contact you.