ITS Group's certified experts offer unrivaled SharePoint Consulting services that boost productivity by simplifying business activities.
ITS Group's SharePoint Consulting Services enable employees to manage and share information, leverage business processes, gain organizational insight, and benefit from integrated applications, all making for better collaboration.
ITS Group specializes in the design, implementation, migration and support of Microsoft SharePoint to solve the needs of enterprise customers. These capabilities result in boosting employee productivity by simplifying everyday business activities.
With the incredible power and flexibility of Microsoft SharePoint comes complexity and the need to work with a Microsoft Gold Partner like ITS Group who has a proven track record of success. Our certified SharePoint consultants can help you get the most out of your SharePoint investment.
SharePoint Online Migration Services
Cloud solutions are rapidly evolving and SharePoint Online is not an exception. To take advantage of the latest and advanced functionality that SharePoint has to offer you need to migrate to SharePoint Online. Clients that migrate to SharePoint online typical enjoy minimal or no capital expenditures, reduced IT labor costs, and a better user experience due to the integration of SharePoint online with the rest of the Office 365 platform.
ITS Group offers turnkey migration solutions or specialized support services depending on the needs of your migration efforts.
SharePoint Planning Services
Ready to deploy, upgrade, or migrate Microsoft SharePoint but not sure where to start? Our SharePoint Consulting Services team can help you rapidly assess and plan how to take advantage of all the features and benefits of Microsoft SharePoint Server and SharePoint Online.
SharePoint Implementation Services
Let our certified SharePoint consultants bring your SharePoint to life with deployment, migration, development, and application integration services.
Intranet Solutions
Deployment
Upgrade
Migration
Document Management Services
Custom SharePoint & Collaboration Solutions
Design Services
SharePoint Managed Services
Gain productivity and peace of mind by letting our SharePoint Consulting Services team manage and sustain your SharePoint environments for you. Our certified SharePoint consultants can help you avoid unplanned downtime and provide you with the operational excellence you need to keep your operational costs under control.
ITS Group also provides the following SharePoint consulting services:
Architecture and Design Services
Implementation Services
SharePoint Upgrade and Migration Services
Business Process Automation (BPA) with Forms and Workflows
Custom SharePoint Web Part and Application Development
Front-End Integration to Line of Business Applications and Data Warehouses
Enterprise Content Management (ECM)
Document Management
Knowledge Management
Collaborative Workspaces
Business Intelligence Dashboard Design and Development
Records Management
PROJECTS DELIVERED
Office 365 Migrations
75 Projects
Cloud Infrastructure
52 Projects
Identity and Security
41 Projects
Let's talk!
Fill out this form or call
703-391-6320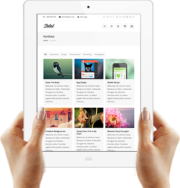 Have questions or aren't sure where to start, let's talk!
Fill out our contact form and one of our expert consultants will contact you.