ITS Group can help you take advantage of unified communications, instant messaging and enterprise voice to improve collaboration and productivity.
ITS Group has a long history of implementing messaging solutions. ITS Group has taken advantage of the evolution of email into unified communications including instant messaging and enterprise voice to deliver solutions to help clients of all size improve collaboration and productivity.
What is Unified Communications?
Unified Communications includes services such as instant messaging (chat), user presence (availability status), video conferencing, telephony, and collaboration features (desktop sharing, presentation etc.). Unified Communications is not a single product, but a suite of technologies that provide a unified user experience where the various enterprise communication services are seamlessly integrated.
Microsoft Exchange:
Architecture and Planning
Exchange Upgrade and Mail Migration
High Availability
Troubleshooting Mail Flow Issues
Microsoft Skype for Business:
Instant Messaging and Presence
Enterprise Voice
SIP
Dial Plans / Call Trees / Number Ports
Phone System in Office 365 (Cloud PBX)
PTSN Calling Plans
On-premises Connectivity
In addition to the services above, ITS Group provides the following pre-packaged programs:
Microsoft Exchange Server Health Assessment and Exchange Online Readiness
Microsoft Lync/Skype for Business Health Assessment
PROJECTS DELIVERED
Office 365 Migrations
75 Projects
Cloud Infrastructure
52 Projects
Identity and Security
41 Projects
Let's talk!
Fill out this form or call
703-391-6320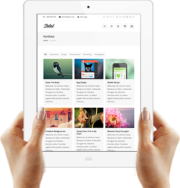 Have questions or aren't sure where to start, let's talk!
Fill out our contact form and one of our expert consultants will contact you.