Office 365 Consulting Services
ITS Group has helped customers successfully maximize their productivity and business value through our Office 365 Consulting services.
Office 365 provides teams with dedicated collaboration spaces where they can store and share content, exchange ideas, manage their activities, track project progress, and accumulate knowledge. Users outside of an organization can also come to Office 365 for collaboration purposes.
Office 365 – Bring together cloud versions of your most trusted communications and collaboration products with Microsoft Office 365. Save time, money, and free up valued resources.
Exchange Online – Give users access to business email, calendar, contacts, tasks and other collaboration functionality from PCs, the web, and mobile devices.
Microsoft Teams – Easily bring together people, conversations, tools, and content into one consolidated place to easily collaborate to achieve more.
SharePoint Online – Collaborate more effectively while gaining productivity and peace of mind.
Skype for Business Online – Enable the future of productivity with next-generation unified communication and collaboration services on Skype for Business.
COLLABORATION
Microsoft Teams
Exchange Online
SharePoint Online
Skype for Business Online
Power BI
OFFICE 365 TENANT
Initial Setup & Configuration
Hybrid Deployments
Migrations
MODERN DESKTOP
SECURITY & COMPLIANCE
MICROSOFT
Advanced Threat Analytics
Cloud App Security
Intune
AZURE
Azure Active Directory
Azure Information Protection
OFFICE 365
Advanced Threat Protection
Anti-Spam/Anti-Malware
Message Encryption
Data Loss Prevention
Threat Intelligence
Advanced Data Governance
Advanced eDiscovery
PROJECTS DELIVERED
Office 365 Migrations
75 Projects
Cloud Infrastructure
52 Projects
Identity and Security
41 Projects
Let's talk!
Fill out this form or call
703-391-6320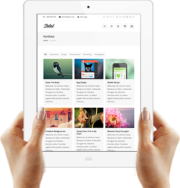 Have questions or aren't sure where to start, let's talk!
Fill out our contact form and one of our expert consultants will contact you.